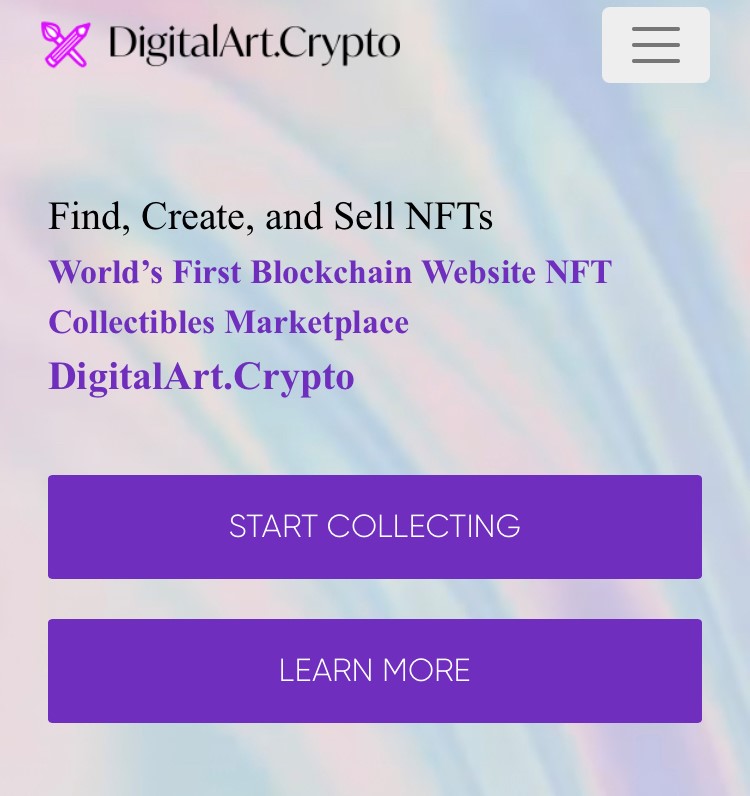 Welcome to Beta testing for DigitalArt.Crypto, a decentralized NFTs (Non-Fungible Tokens) platform marketplace created by Uply Media, Inc.
This is the world's first Blockchain Website NFT collectibles platform marketplace that is truly decentralized and runs on the acclaimed Ethereum Blockchain extension.
Hosted on a dedicated IPFS (InterPlanetary File System) gateway. Please link from this page here below for the most accurate and updated Blockchain Website NFT updates.
About Our Company:
Uply Media, Inc is positioning its brand as an industry leader in the DWeb (decentralized web) market space. The company is developing Blockchain website NFTs runing on the Blockchain extensions of Ethereum Blockchain and Zilliqa Blockchain.
Kyle Ransom, CEO and Cofounder
Muhammad Khalid, Lead Developer